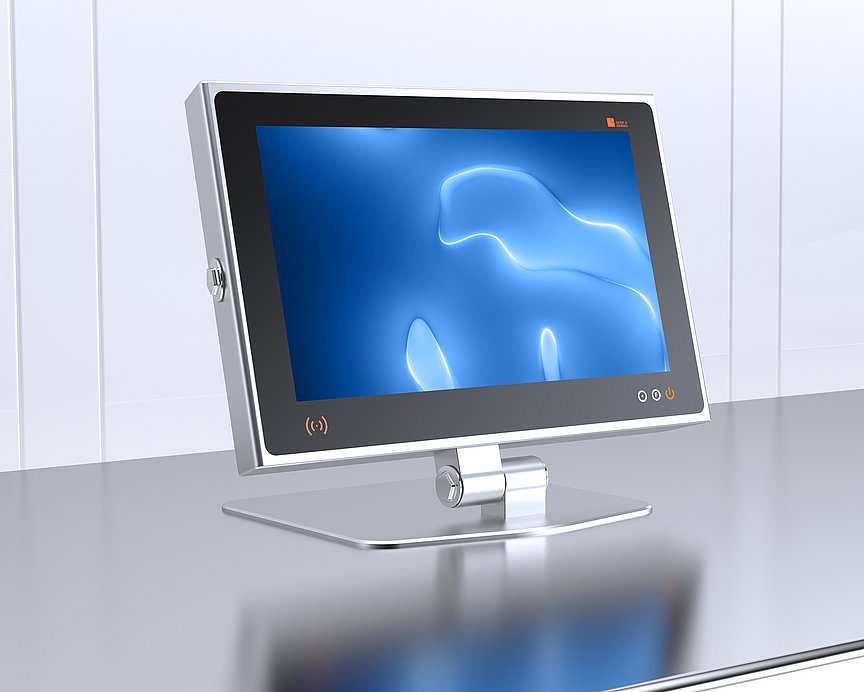 Easy cleaning
Suitable for regular cleaning with disinfectants and cleaning agents.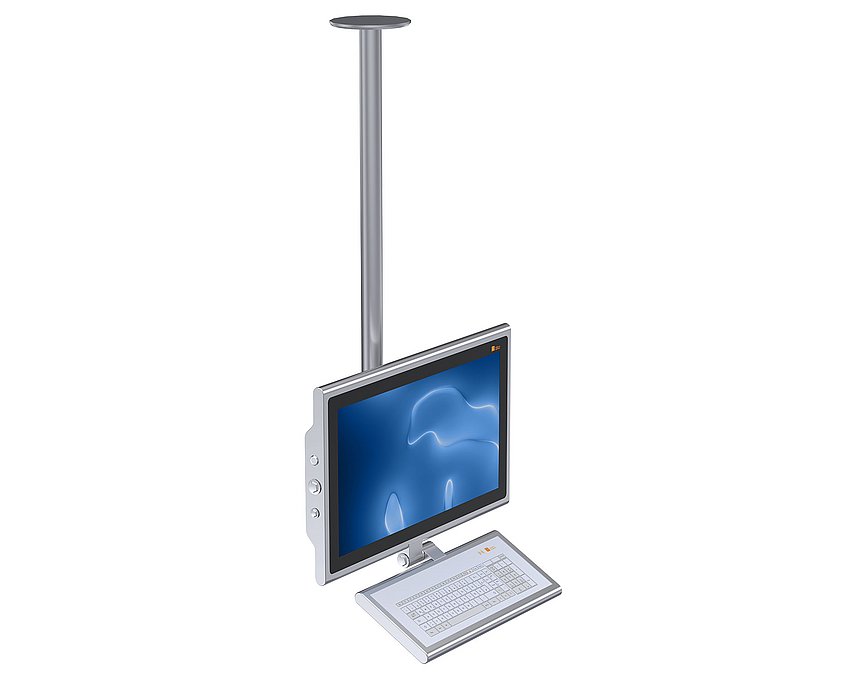 Optimum ergonomic solution
From fixed installation, rotating and swiveling systems and dual-display solutions in vertical or horizontal arrangement right through to direct mounting on a wall, ceiling, floor, or bench.
EXAMPLES OF SUSPENDED ASSEMBLY OPTIONS
Ceiling mounting, as single or duplex system, up to 350-degree rotation
EXAMPLES OF STANDING ASSEMBLY OPTIONS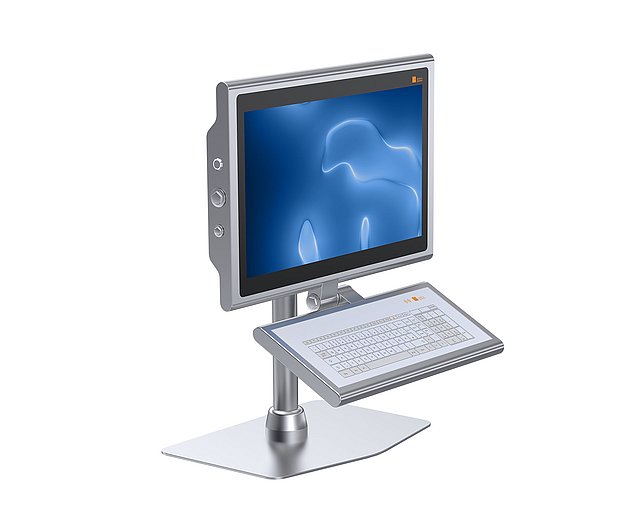 Bench mounting with stainless steel bench panel, up to 350-degree rotation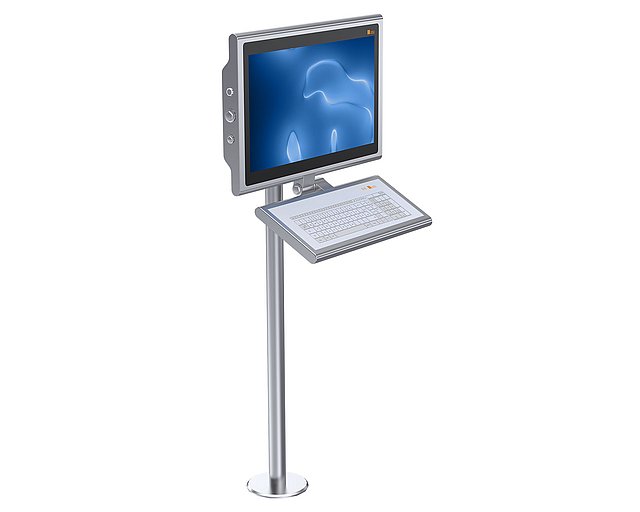 Stand/bench mounting with flange, up to 350-degree rotation
ALL ADVANTAGES AT A GLANCE
READY FOR MORE?
Our team will be happy to advise you on finding the perfect solution without obligation. Do not hesitate to contact us.
Tel.: +49 721 66351 0
Your personal data in the e-mail sent to us will be processed electronically only in order to respond to your request. Please also read our data privacy statement.
Thank you for your contact request!