MODULAR AND FLEXIBLE WORKSTATION
With the TROLLEY LIGHT 5-star, you can move your workstation wherever you need it. Our TROLLEY LIGHT 5-star can also be configured flexibly. Regardless of whether it's with dual display, as a full-height, half-height, or height-adjustable version, with or without a keyboard – configure your workstation according to your needs.
INTEGRATED BATTERY AND PLUG & PLAY
Quick, inexpensive, and simple installation without the need for structural modifications. Choose between low-cost AGM batteries or extremely long-life lithium ion batteries (LiFePO4). Full mobility across several shifts.
FOUR DIFFERENT HEIGHTS
The TROLLEY LIGHT 5-star is available as a half-height, full-height, height-adjustable, or dual-display version. The TROLLEY screen height can be individually adjusted with ergonomic height adjusters (optional).
TROLLEY LIGHT
5-STAR
While offering full mobility, this base mounted on 5 rollers provides a stable stand ideally suited to a mobile dual-display solution, also known as a duplex solution.
The TROLLEY LIGHT 5-star can also be configured as a full-height version in which the display is inclined by 10° and as a half-height version with display inclined by 60°. The height-adjustable version, which can be ergonomically adapted to different heights, ensures maximum comfort.
All options can be supplied with or without a keyboard.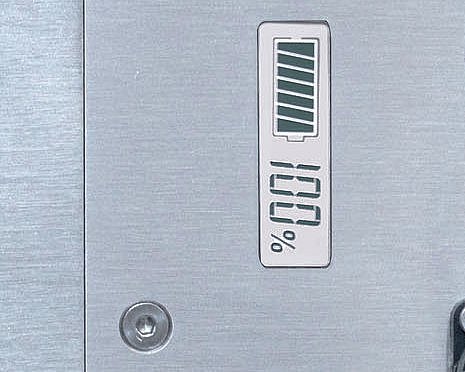 Digital battery charge indicator and interfaces (optionally with stainless steel cover caps)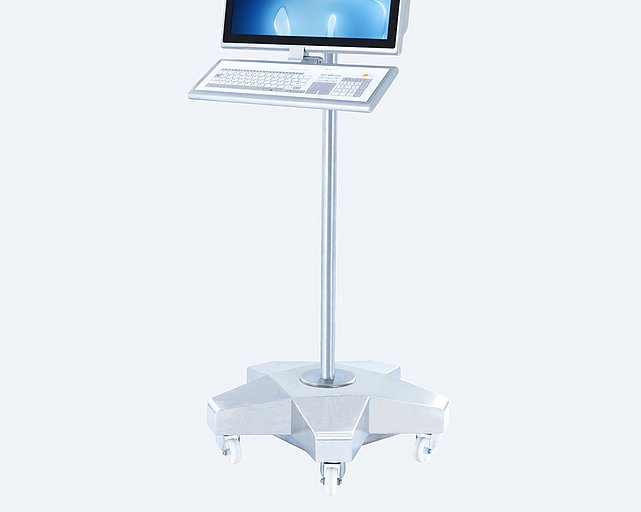 A wide range of configurations are possible, e.g. TROLLEY LIGHT 5-star as a full-height version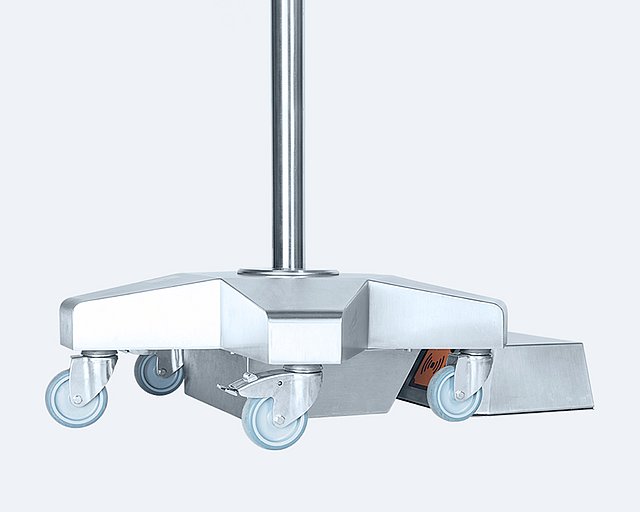 TROLLEY LIGHT as inductive version
READY FOR MORE?
Our team will be happy to advise you on finding the perfect solution without obligation. Do not hesitate to contact us.
Tel.: +49 721 66351 0
Your personal data in the e-mail sent to us will be processed electronically only in order to respond to your request. Please also read our data privacy statement.
Thank you for your contact request!