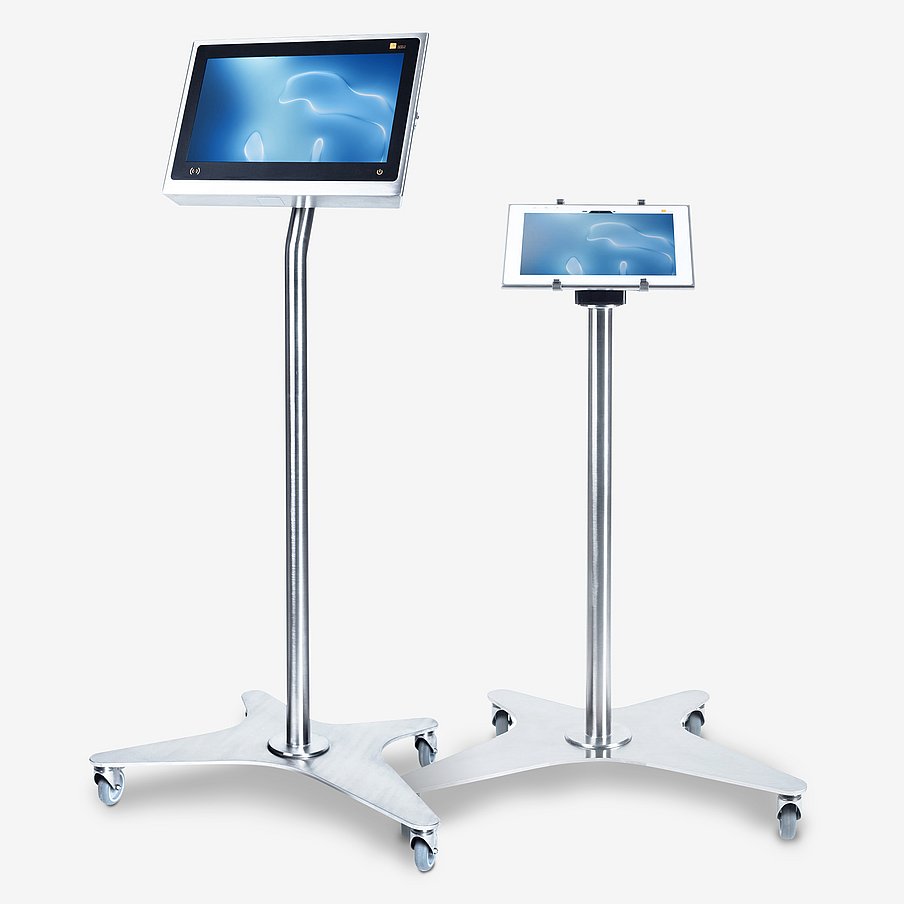 PARTICULARLY COST-EFFECTIVE
The entry-level model for price-sensitive projects with demanding hygienic requirements.
TROLLEY SLIM
The TROLLEY SLIM is a lightweight and compact mobile solution with no integrated battery.
It can be combined with either a stainless steel TABLET or an HMI system, to which a keyboard can be added on request. Two different roller options allow you to design it to suit your intended use:
Equipped with guide rollers, the system boasts complete mobility.
Rollers make the TROLLEY SLIM a flexible stand and allow it to be moved when needed. Regardless of the version: The TROLLEY SLIM is ideally suited to GMP conditions and cleanrooms.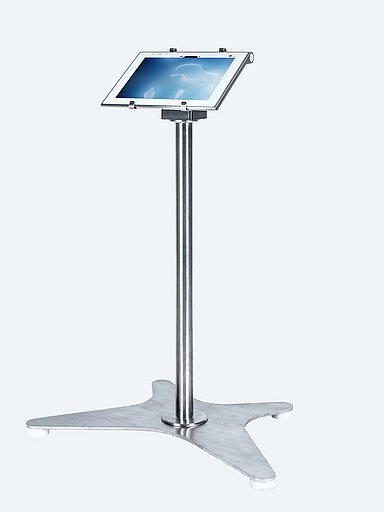 TROLLEY SLIM as a mobile stand. Guide rollers stabilize the device and enable mobile use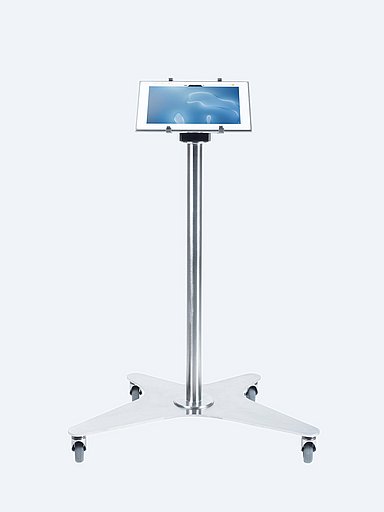 TROLLEY SLIM as a flexible stand – rollers allow easy movement as required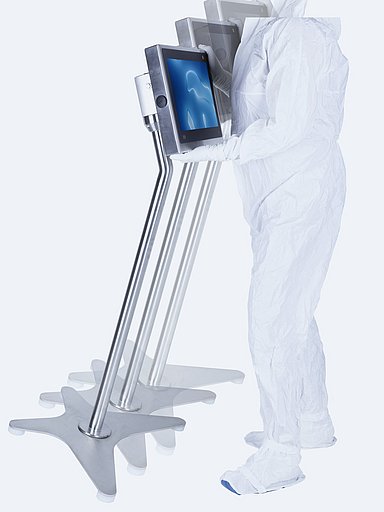 Guide rollers allow it to be rolled if it is tilted by 45° to the front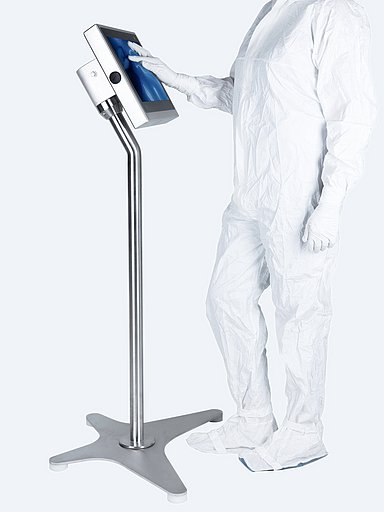 Multi-touch display can be operated with gloves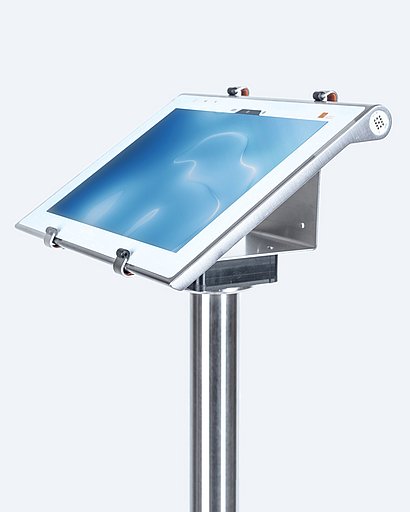 TABLET holder with rubberized contact points and PE edge protection to prevent damage to the TABLET and to prevent it from slipping
READY FOR MORE?
Our team will be happy to advise you on finding the perfect solution without obligation. Do not hesitate to contact us.
Tel.: +49 721 66351 0
Your personal data in the e-mail sent to us will be processed electronically only in order to respond to your request. Please also read our data privacy statement.
Thank you for your contact request!