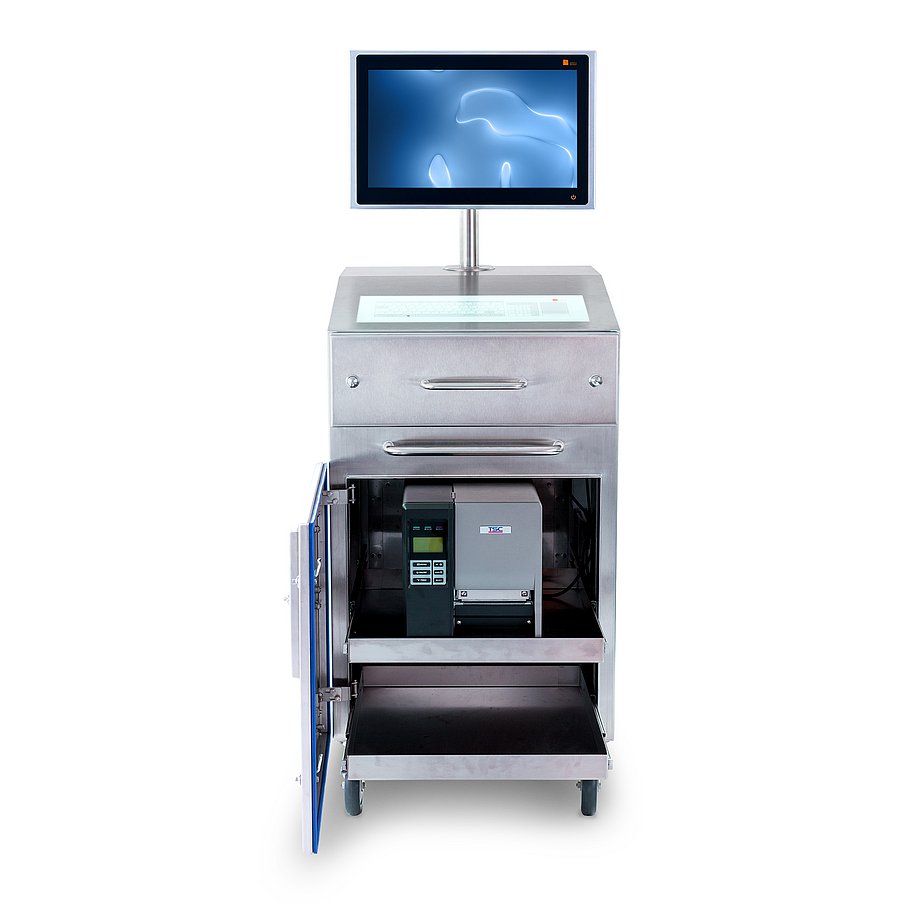 SPACE FOR PRINTER AND DOCUMENTS
Equipped with a drawer for documents and enough space for an extra compartment with pull-out printer drawer.
TROLLEY MAXI
The TROLLEY MAXI is a complete cleanroom system based on hygienic design principles. Special double seals, fasteners, and inside hinges ensure compliance with maximum hygiene standards and protection class IP65. It can be used as a stationary complete system or fitted with an (optional) battery for mobile applications.
The TROLLEY MAXI is equipped with an HMI system, an integrated keyboard, and a drawer, as well as space for a label printer. The labels can be simply removed by way of the door with viewing window. The workstation is designed in accordance with ergonomic principles.
The workstation is supplied ready for connection and ready to use. The connector plate on the rear facilitates the installation of peripherals (e.g. scales) on site, thus saving both time and installation expense.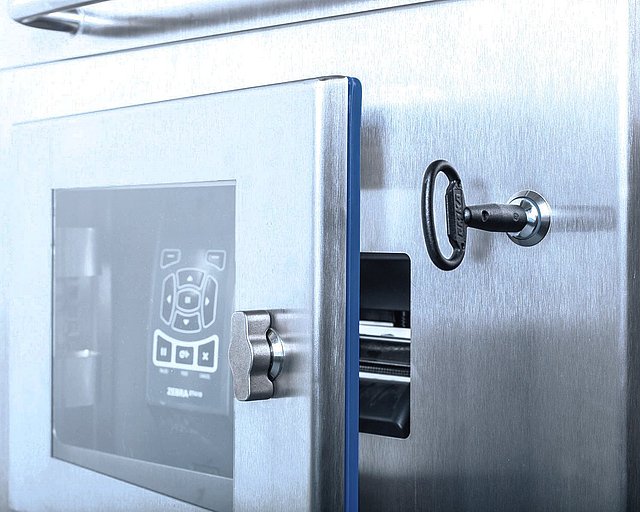 The labels can be removed using the door with viewing window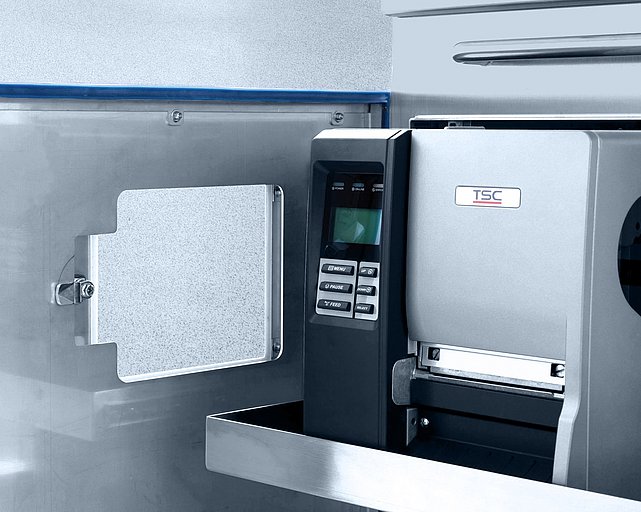 The interior is prepared for installation of a printer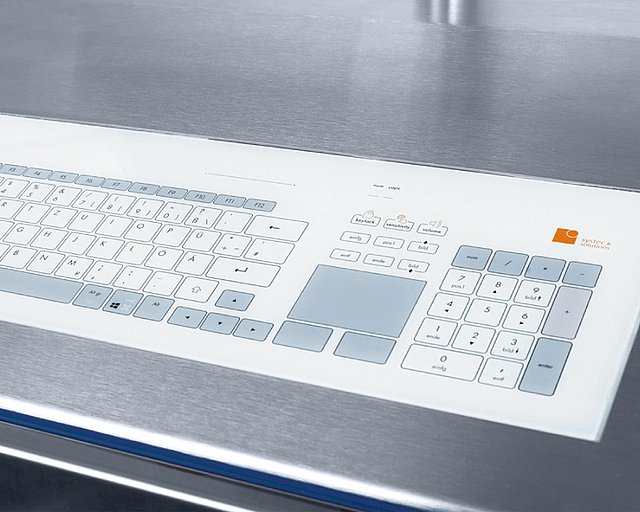 Integrated glass keyboard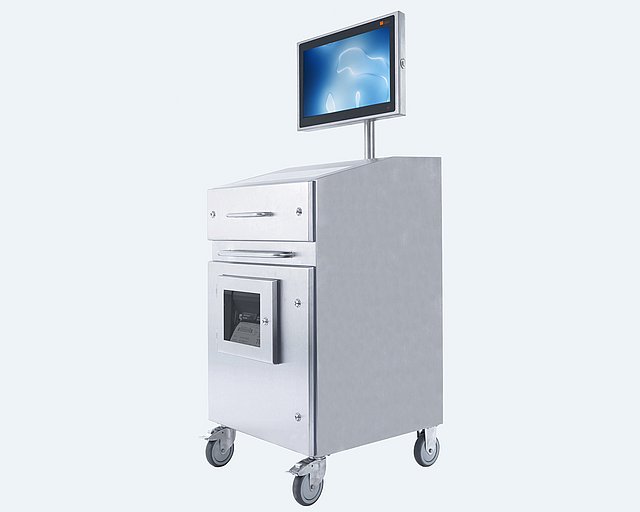 Also suitable for mobile applications
READY FOR MORE?
Our team will be happy to advise you on finding the perfect solution without obligation. Do not hesitate to contact us.
Tel.: +49 721 66351 0
Your personal data in the e-mail sent to us will be processed electronically only in order to respond to your request. Please also read our data privacy statement.
Thank you for your contact request!