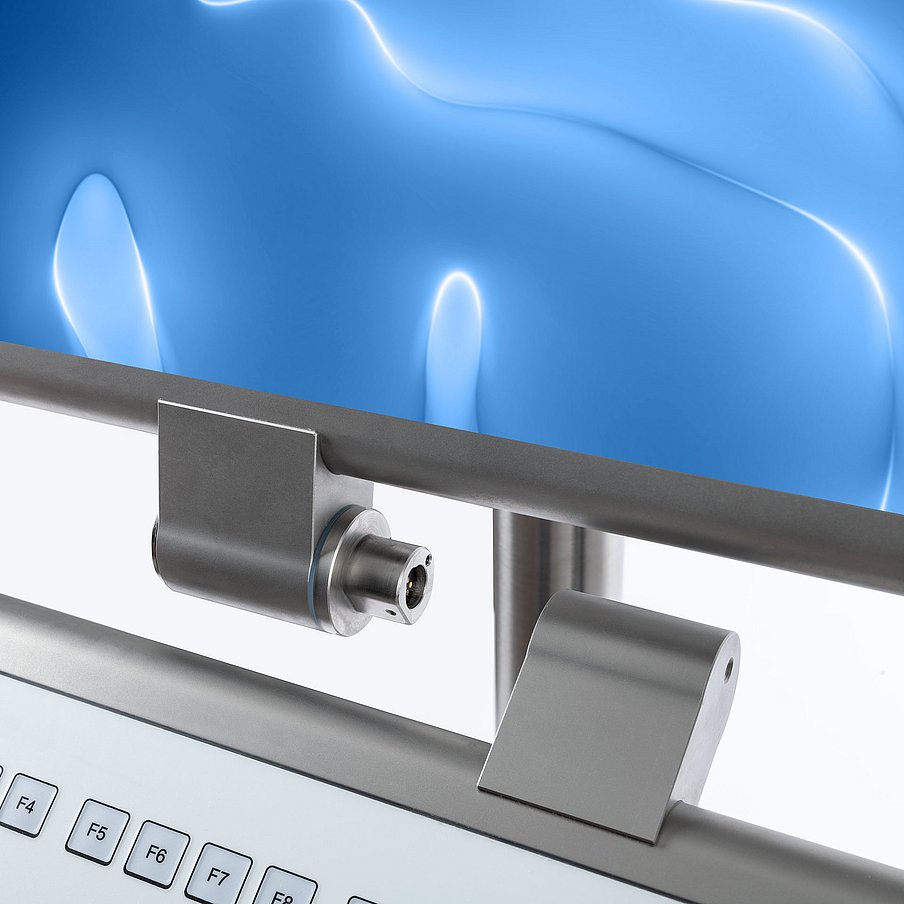 PATENTED SOLUTION: CLICK HINGE
The innovative CLICK HINGE (patent pending) is mounted as standard in combination with compatible stainless steel keyboards and enables the keyboard on the HMI to be changed extremely simply and very quickly – without restricting connectivity, stability, and ergonomics.
Like all Systec & Solutions products, the CLICK HINGE is manufactured to meet LIFE SCIENCE READY and therefore meets all the requirements for use in GMP-compliant cleanroom environments.
The internal mechanism of the stainless steel hinge ensures a reliable and stable connection to a keyboard in cleanroom environments. A securing mechanism prevents the keyboard from coming loose by mistake.
Examples of applications include retrofitting a keyboard, subsequent changeover from a membrane to a glass keyboard, or changing the keyboard layout. Replacement can be carried out very quickly on site in a cleanroom environment without the need for any external work on an existing system.
The unique concept provides time and economic benefits compared to conventional keyboard/HMI solutions.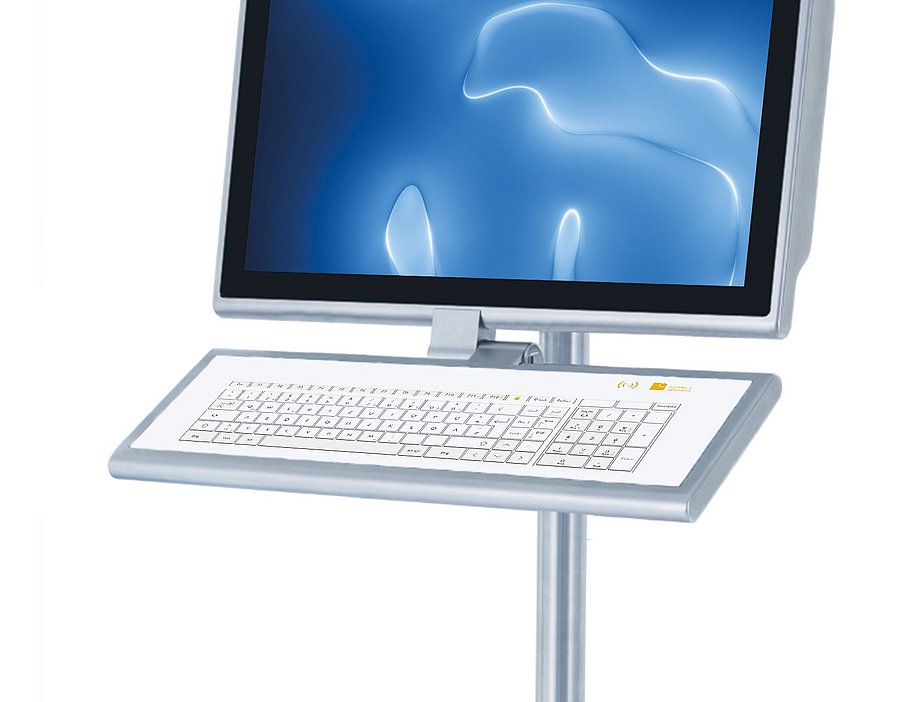 TORQUE HINGE FOR CUSTOMIZED INCLINATION
The angle of inclination can be adjusted according to ergonomic principles. If necessary, the keyboard can be tilted completely downwards.
GLASS OR MEMBRANE KEYBOARDS
The cleanroom keyboards with a high-quality stainless steel casing are available with a glass or membrane surface. The glass surface uses a capacitive operating principle and has acoustic feedback. Short-stroke keys with tactile feedback are installed in the membrane keyboard.
KEYBOARDS
The glass and membrane keyboards have been developed specially for cleanroom applications – both are provided with exceptionally smooth and easy-to-clean surfaces. The glass surface is particularly durable due to printing on the rear. The membrane surface, on the other hand, is suitable for sensitive areas in which glass could pose a risk.
They are designed to withstand regular cleaning using the standard cleaning agents and disinfectants used in cleanrooms. The cables run internally due to installation using a torque hinge. Glass keyboards operate on the capacitive principle with acoustic feedback. The short-stroke keys of the membrane keyboard produce tactile feedback during operation.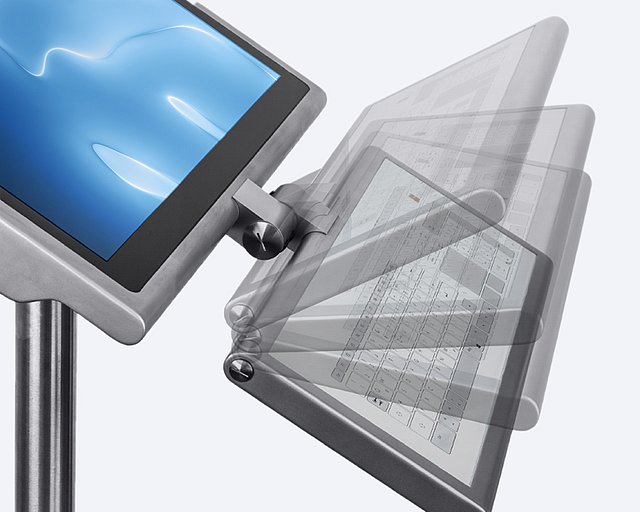 TNG keyboard on torque hinge: Angle of inclination can be set according to ergonomic principles and, if necessary, the keyboard can be tilted completely downwards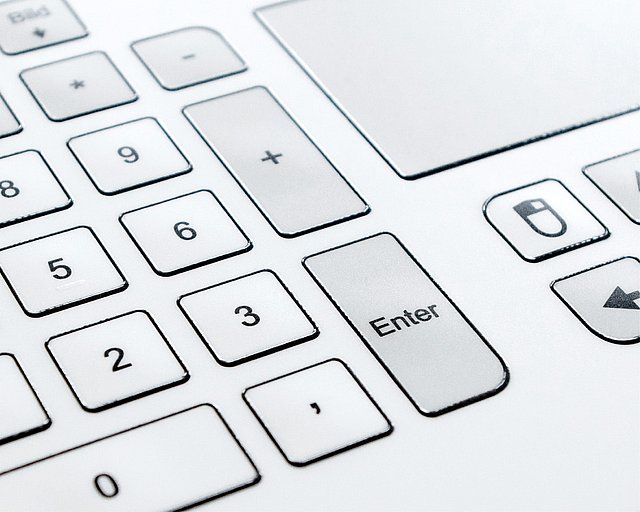 Printed with ergonomic finger placement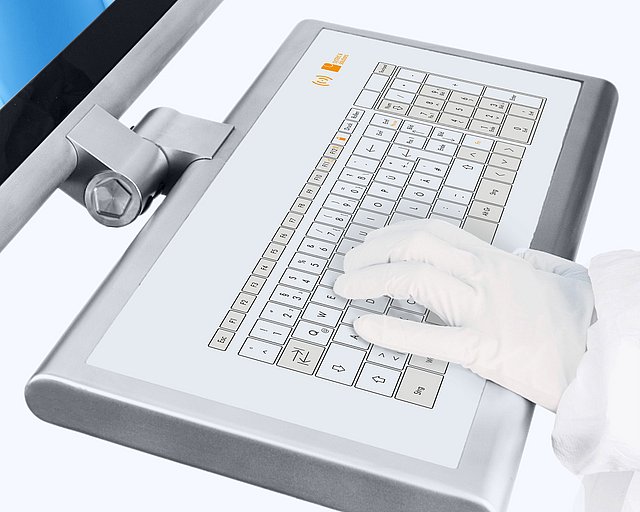 TNG keyboard tested with cleanroom rubber gloves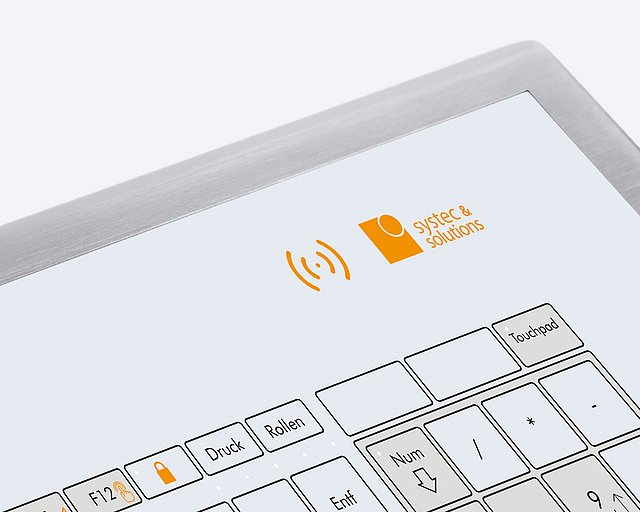 TNG keyboard with RFID/NFC/smart card reader
MODELS & VERSIONS
Available as a bench, support, and integral version
Different language layouts can be selected.
READY FOR MORE?
Our team will be happy to advise you on finding the perfect solution without obligation. Do not hesitate to contact us.
Tel.: +49 721 66351 0
Your personal data in the e-mail sent to us will be processed electronically only in order to respond to your request. Please also read our data privacy statement.
Thank you for your contact request!