HMI for particularly hygienic requirements
Sophisticated construction in stainless steel 1.4404. Designed for use in damp and dusty environments. Protection class IP65; optionally IP67 possible.
MODULAR DESIGN
For more functions and increased safety: PILOT can be expanded to include an emergency stop and other control elements. PILOT therefore provides the ideal conditions for machine manufacturers and automation specialists.
ROBUST AND IP67
The robust 1.4404 stainless steel housing with IP67 protection class is constructed without beads or edges. It is therefore easy to clean and is ideal for use in damp and dusty environments.
Intuitive multi-touch screen
Developed for GMP conditions and cleanroom classes A-D.
Equipped with a brilliant, non-reflecting IPS LCD display with optical bonding, it is ideal for displaying MES software, ERP and process control systems.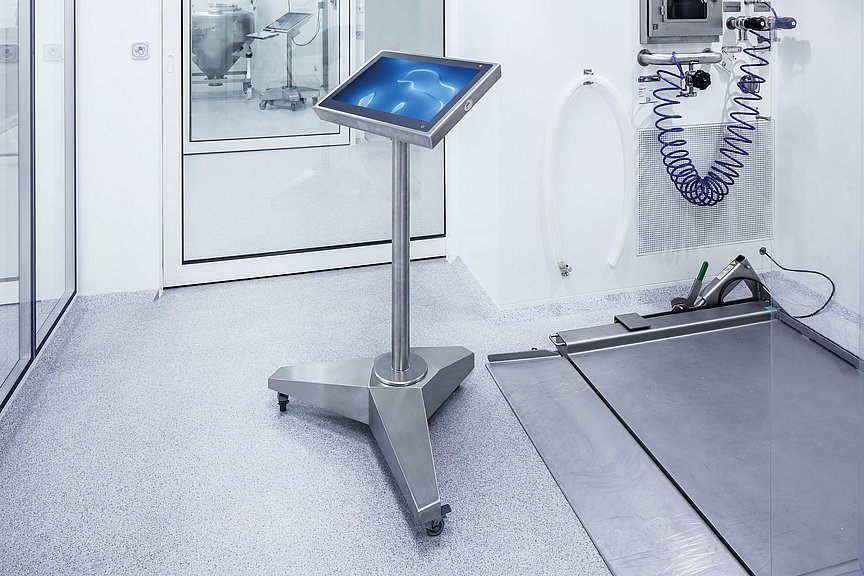 PILOT mobile
PILOT fits in perfectly with our trolley systems. Equipped with cleanroom-compatible rollers, battery, and Wifi, the workstations can be moved flexibly in the production environment.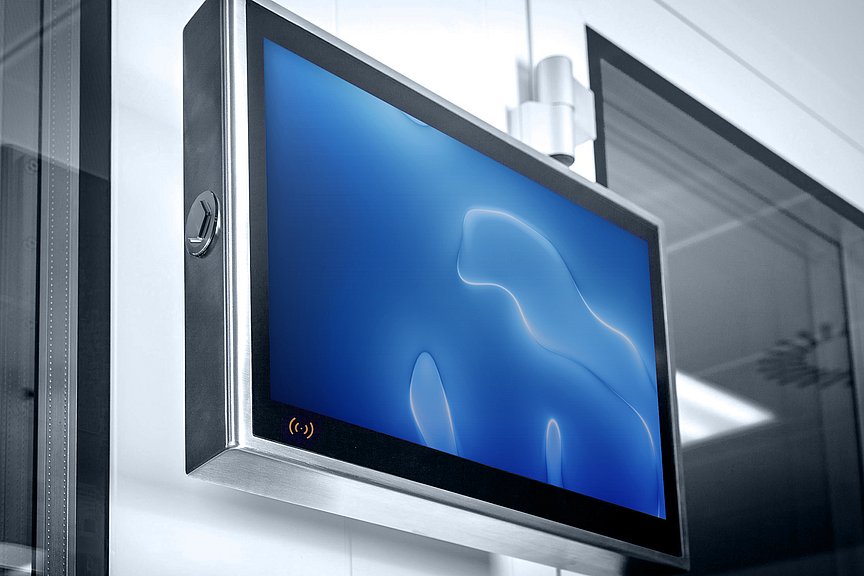 PILOT wall mounting
You are sure to find the best solution for your particular situation among the wide choice of configurations available, ranging from fixed installation to rotating and swiveling systems.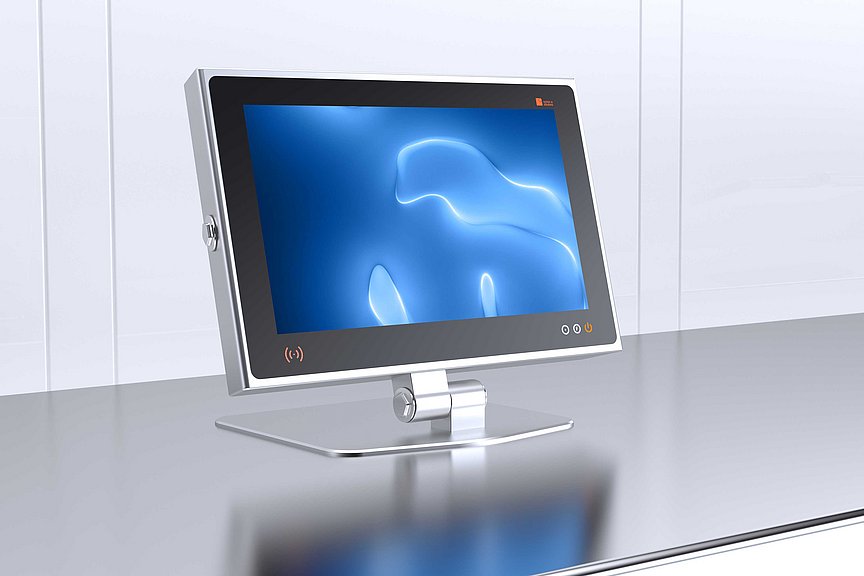 PILOT on the desktop
We can offer a whole range of different laboratory workstation configurations for ergonomic design of laboratory and cleanroom benches where little space is available.
Ready for Pilot
The PILOT HMI system is the compact solution for 17.3 to 21.5-inch applications. The systems are exceptionally well suited to use in the foodstuffs industry, for example. With a laminated polyester film to reduce reflection and guard against splinters of glass, they are optimally designed for specialized fields such as the manufacture of foodstuffs.
The brilliant IPS display is ideal for displaying and operating MES software, ERP and process control systems. Thanks to its robust IP65 stainless steel casing (IP67 optional), the system is also ideal for machine manufacturers. Any necessary control elements and emergency stop switches can be added.
The PILOT can be configured on flexible support arm systems, on mobile GMP operating stations, or as a laboratory workstation to suit your requirements.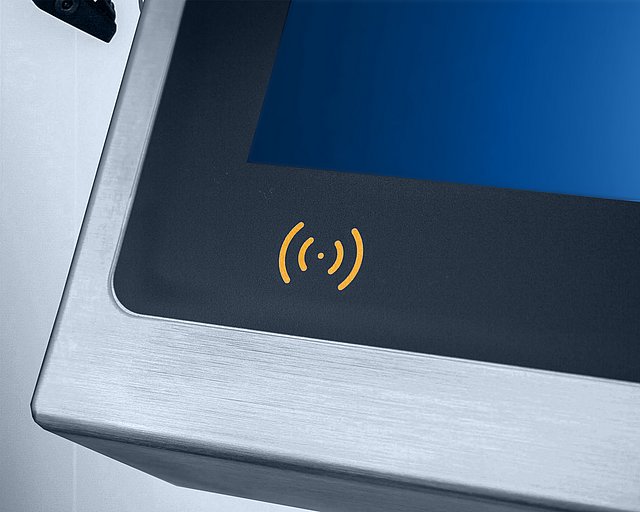 Optional RFID/NFC/smart card interface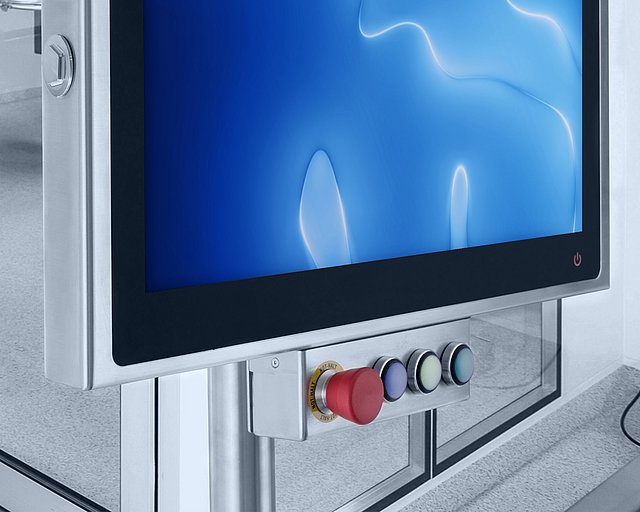 Can be configured with control elements and emergency stop switches
VERSIONS
Available in 17.3" and 21.5"
Configurable as PC, monitor, or thin client
Pre-configured versions: ENDPOINT, ALLROUND, PERFORMANCE
Individual configurations possible
Technical data of our versions
All versions are compatible with
We are ready!
Our HMI systems are PAS-X Ready, IGEL Ready and Thinmanager Ready.

REQUEST LIVE PILOT DEMO:
See for yourself live! We present our systems and their features to you in a free live video demo. Simply choose which system you'd like to see.
READY FOR MORE?
Our team will be happy to advise you on finding the perfect solution without obligation. Do not hesitate to contact us.
Tel.: +49 721 66351 0
Your personal data in the e-mail sent to us will be processed electronically only in order to respond to your request. Please also read our data privacy statement.
Thank you for your contact request!