WIRELESS CHARGING WITH INDUCTION
The spatial distribution of inductive charging stations enables employees to simultaneously work and wirelessly charge the devices at different locations.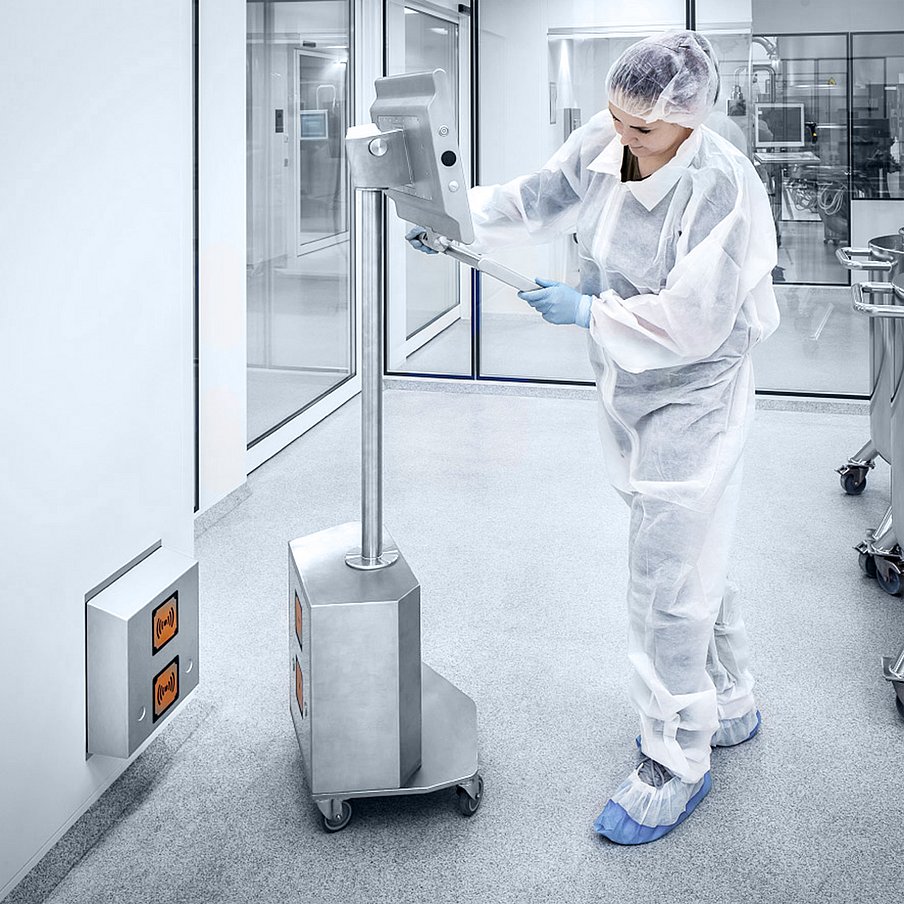 FULL MOBILITY
Full mobility thanks to rollers, integrated Wifi and high-power batteries.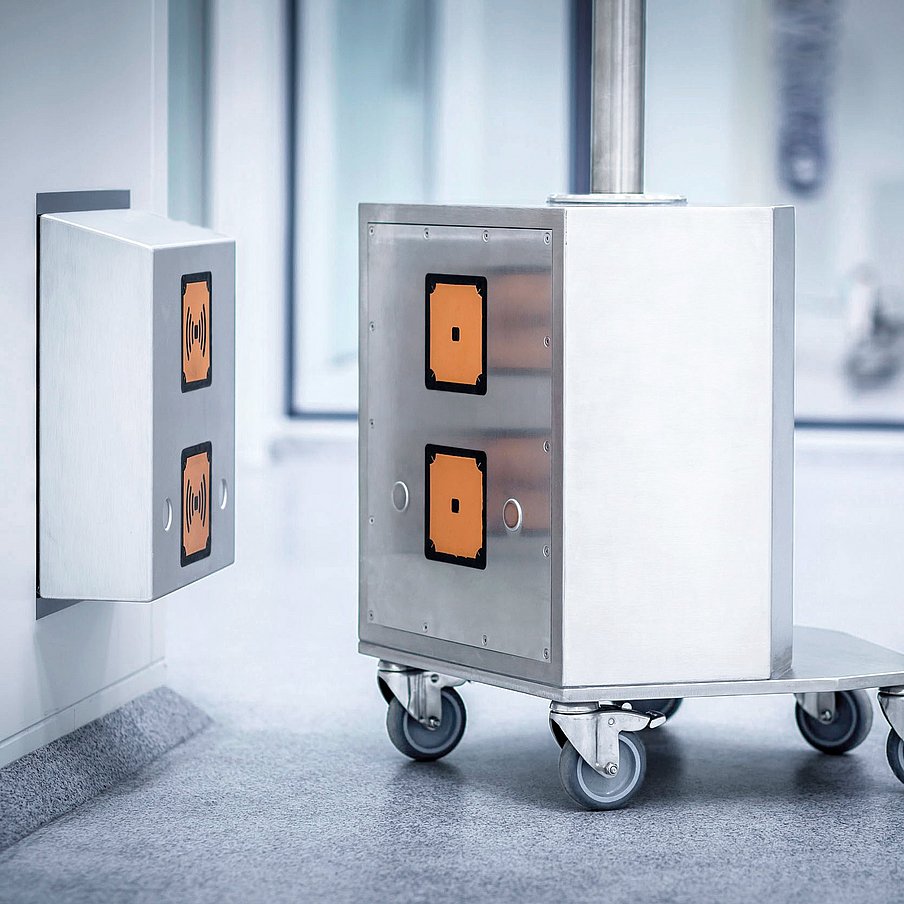 FASTER CHARGING THAN USING CABLE
A second coupler charges the battery more quickly than conventional charging technology.
TROLLEY LIGHT
INDUCTIVE
Maximum mobility and wireless power transmission to prevent cross-contamination by cables and plug contacts – the TROLLEY LIGHT with inductive battery charging technology.
For the charging process, the TROLLEY stand is magnetically docked on the charging station, and charging starts automatically. Inductive charging stations distributed around the room enable simultaneous working and charging at different locations. The system is thus always ready for use.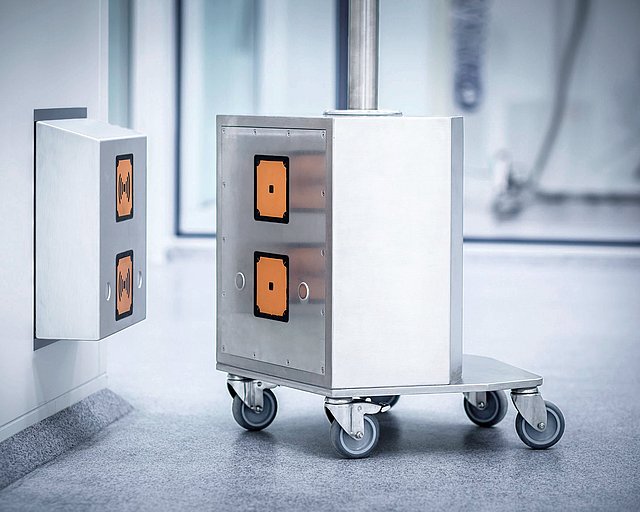 TROLLEY LIGHT Inductive with two couplers for double the charging speed as a surface-mounted version – optionally available as an integrated version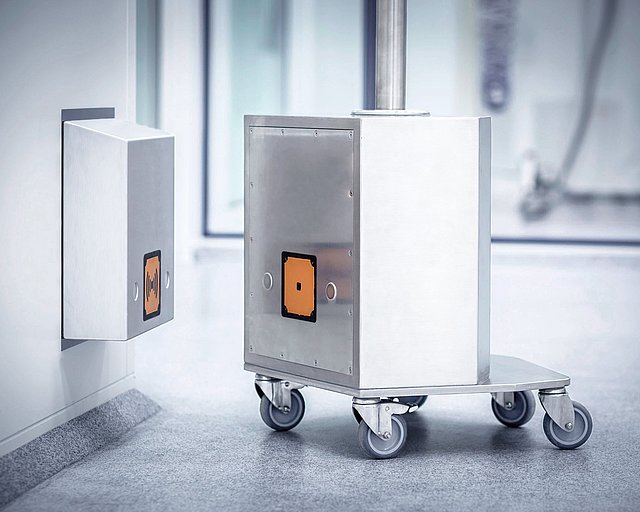 Charging begins when docking to the station
Magnets center the TROLLEY on the charging station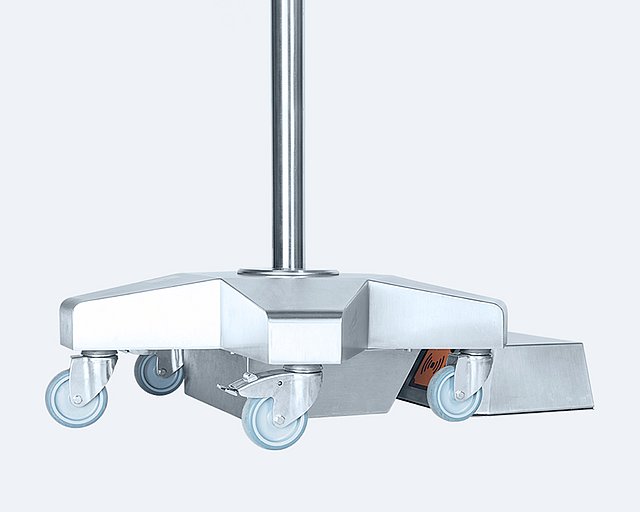 Inductive charging technology for the TROLLEY LIGHT 5-star – the system is docked with the ground station for charging
READY FOR MORE?
Our team will be happy to advise you on finding the perfect solution without obligation. Do not hesitate to contact us.
Tel.: +49 721 66351 0
Your personal data in the e-mail sent to us will be processed electronically only in order to respond to your request. Please also read our data privacy statement.
Thank you for your contact request!