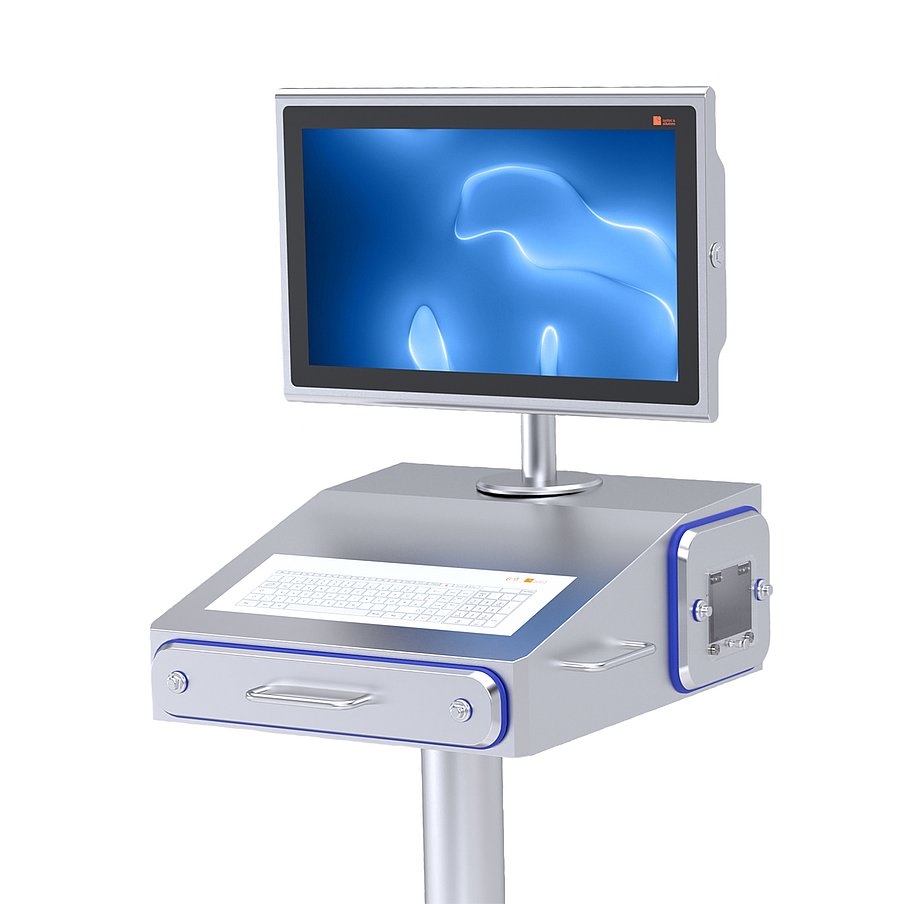 SPACE FOR PRINTER AND DOCUMENTS
Documents can be stored in the drawer. The flap on the side provides storage space for a label printer.
TROLLEY COMPACT
The TROLLEY COMPACT workstation is the ideal complete system for confined spaces in cleanrooms. It is built with a hygienic design and has special double seals, fasteners, and internal hinges.
The TROLLEY COMPACT is equipped with an HMI system, an integrated keyboard, and a stable mobile stand.
There is also a drawer for documents and space to accommodate a label printer. The labels can be simply removed using the printer flap on the side. Thanks to integrated Wifi and battery, it can be used for fully mobile working over the entire working day.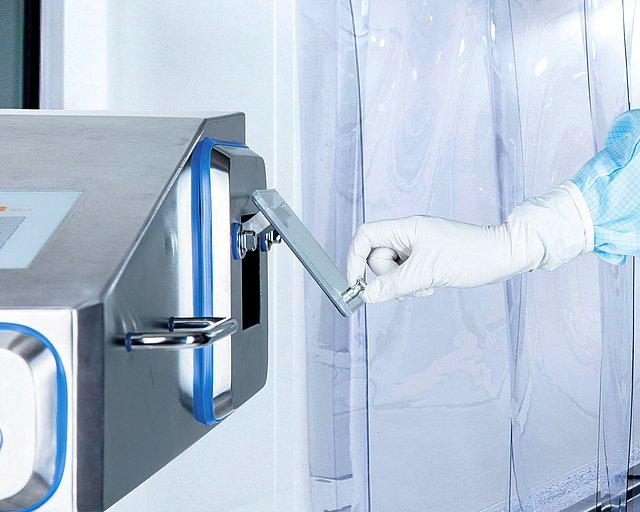 Printer flap mounted on the side for convenient removal of labels
READY FOR MORE?
Our team will be happy to advise you on finding the perfect solution without obligation. Do not hesitate to contact us.
Tel.: +49 721 66351 0
Your personal data in the e-mail sent to us will be processed electronically only in order to respond to your request. Please also read our data privacy statement.
Thank you for your contact request!